Burlington County
Orthopaedic Specialists
Full Website Re-design, SEO
After working closely with our SEO Specialist for months, Burlington County Orthopaedic Specialists decided to invest in a new look that shares the information their patients need but also makes future SEO edits easier. We are looking forward to seeing how this shapes the reputation of their practice.
Lewis Media group is very responsive to all inquiries, both timely and accommodating. We were nervous to start a new web design project, but their team was extremely thorough and took the time to understand us as a client and our needs.
It was surprisingly easy to communicate with them, even through email from a different time zone. Overall, we are very pleased with the modern look and functionality of our new website. We highly recommend Lewis Media Group! Kudos to their team!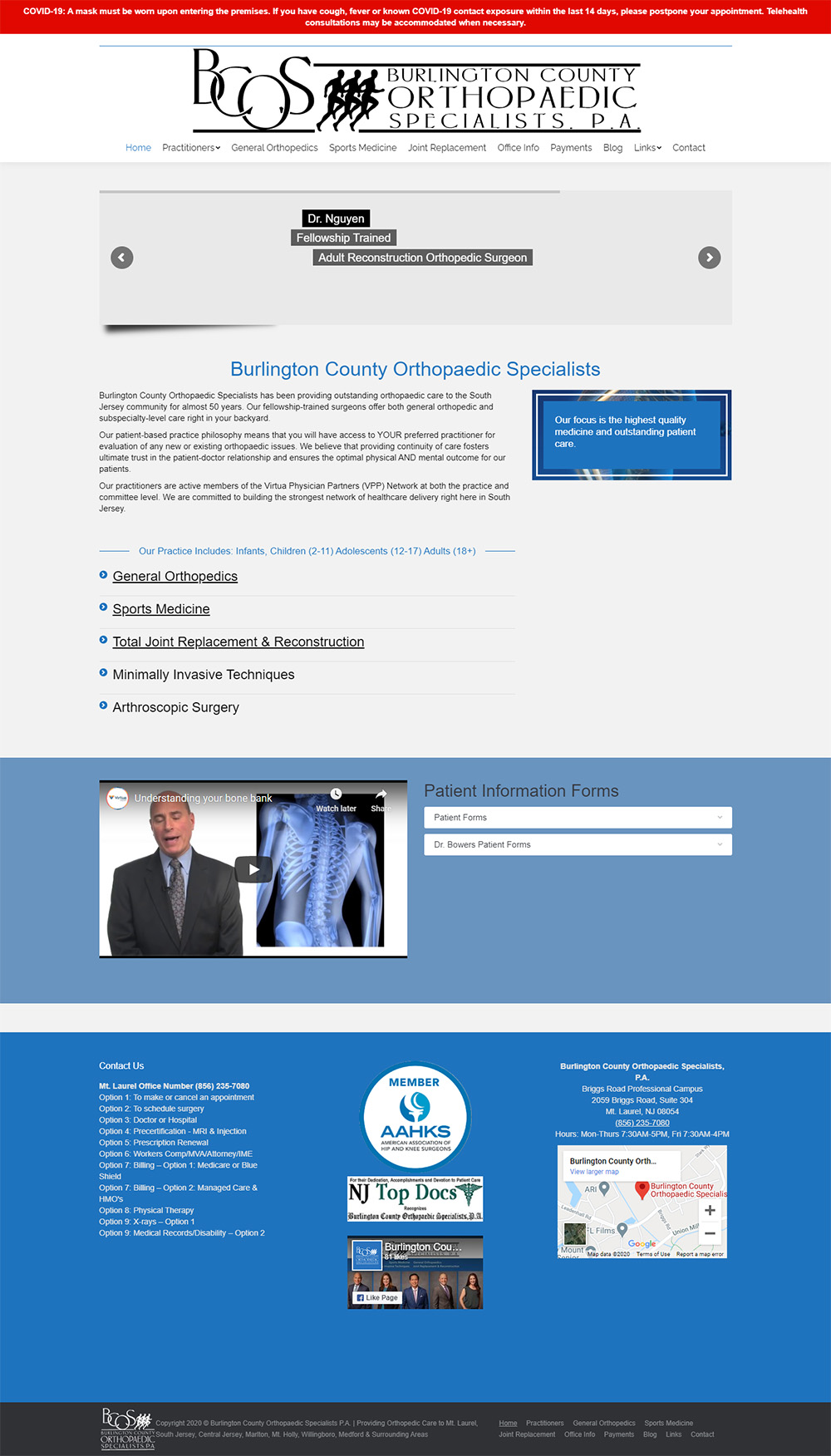 Before – General Orthopedic
After – General Orthopedic